The Measure Collection
Clean design, premium materials. A unique set of drawing tools for your work and inspiration. Available in black anodized aluminum.
Draw a Little Inspiration
Every desk gets cluttered. We designed drawing tools that wouldn't add to that clutter, that would instead be worth intentionally leaving out on display. Whether you're looking at them or working with them they're designed to help your workflow.
Inspired by the curves and chamfers in our other products, we aimed for desk tools with a similar soul.
Most drawing tools are punched from a flat sheet of metal or plastic. It gets the job done, but we wanted to create something more substantial. Our measuring tools are machined from a solid block of aluminum to give them a unique, three-dimensional shape. It's a much harder process, but the sculptural outcome is worth it.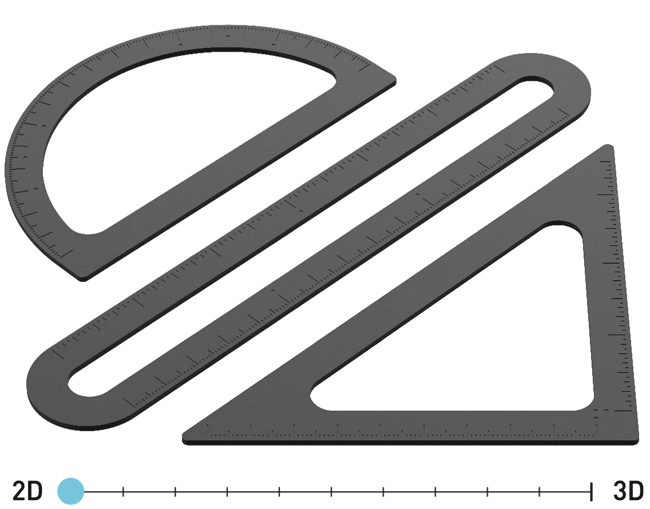 "Machining allowed us to take the form into vertical dimensions that aren't possible otherwise."
SEAN KELLY
Lead Product Designer
They fit nicely into your hands. The curves and chamfers are organic. They're easy to manipulate. The numberless design keeps the surface clean and simple, with unique dots to mark often used measurements.
The ruler, protractor and triangle were designed together, each informing the next. Balance, symmetry, completeness—all achieved with the set.